Space rental
Discounted winter and holiday rates available!
Located at 312 W. 36th Street between 8th and 9th Ave, the Chain Theatre is easily accessed by the A, C, E or 1, 2, 3 line at PennStation. Additional Subway lines (N. R. Q, and 7) may be found a short walk from 42nd Street Times Square.
- Seating Capacity: 65 seats
Book your next production in the heart of Midtown Manhattan just steps from the cross roads of the world. The Chain Theatre is an intimate black box theatre space great for any theatrical production. Stage dimensions 16'x21' with a large dressing room. 15 ft ceilings. Private lobby and classic theatre style seating.
ADA Accessible
- Seating Capacity: 25-40 seats
- Risers and chairs are all removable.
Great for readings, projects in developments, intimate screenings and rehearsals. Across the street from ARTNY, Ripley Grier, in the Theatre Building with the Tank and Barrow Group Theatre. Removable risers and seating up to 40 patrons. Rehearsal cubes and stands available. Projector and screen on site. A great affordable space for works in development, private screenings, staged readings, showcase work to investors, and develop new projects.
ADA Accessible
We're in the "Theater Building"
Chain Theatre is in the same building as The Barrow Group and The Tank and located around the corner from Ripley Grier and ArtNY. This is truly a theater hub with a constant flow of theatrical shows and actors/ audience in the building.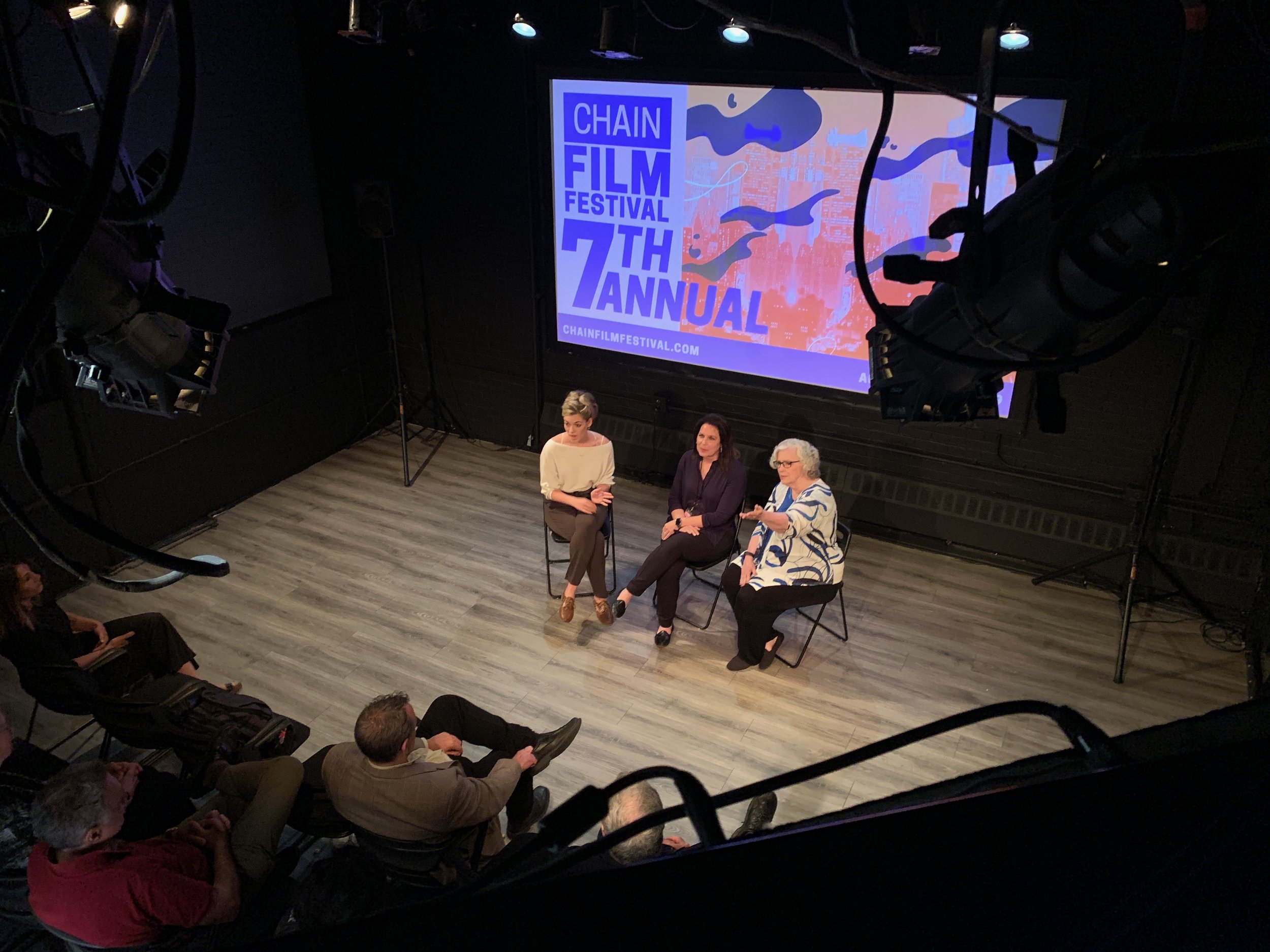 Home of the Chain NYC Film Festival
All screenings for the international film festival happen here!